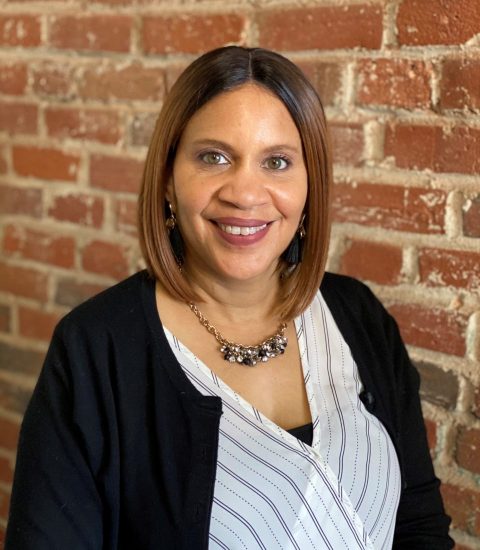 Vetri Community Partnership is pleased to announce
Trisha Odoms as Chief Executive Officer! 
Odoms brings a wealth of leadership experience and an unstoppable passion for nutrition and education.  From a young age, Trisha has been devoted to community building which later led her to her first job as an Ambassador for youth voice and equity in the Pennsylvania Governor's office.  After 22 years of serving as Executive Director and CEO at organizations like the YMCA, Trisha has continued to be on the forefront of advancing bold visions for improving the long-term health and social outcomes for youth and families, especially those of color who face barriers to health, food access, education, and employment.
Trisha, a native Philadelphian, has BA degree in Communication from Temple University and a Master's degree in Nonprofit Management from Northeastern University.
"This is an exciting time for Vetri Community Partnership.  Trisha's commitment to education, nutrition, and racial and social equity, paired with her experience with community partners and funders will help the organization continue to flourish." says Board Chair, Michael Forman of FS Investments.
Since March 2020, Vetri Community Partnership and our hallmark hands-on, nutrition education cooking programs have operated entirely in a virtual format. Trisha will lead the transition back to in-person activities when deemed safe to do so while working with the Board to develop future strategic goals.
"I could not be more honored to accept the position as CEO to this extraordinary organization that consists of an extremely talented team focused on empowering kids and families to lead healthier lives. I look forward to working with the team to build on the great foundation that has already been laid and to continue expanding VCP's impact on underserved communities throughout the Greater Philadelphia metro region."  says Odoms.
Please join us in welcoming Trisha to the team!