About Us
Eat. Educate. Empower.
Vetri Community Partnership is a non-profit organization that provides nutrition education through cooking to more than 20,000 people of all ages across Philadelphia and Camden each year.
About Us
Our Impact
Percent
of Vetri Cooking Lab students reported increased culinary skills after a 10-week workshop
Total program interactions
Whether enrolled in a 10-week workshop or vising the Mobile Teaching Kitchen while shopping for groceries, we are teaching more people than ever how to cook using nutritious ingredients
Percent
of Mobile Teaching Kitchen participants tasted something new during a visit with us
---
Donations
Thank you for supporting nutrition education in Philadelphia and Camden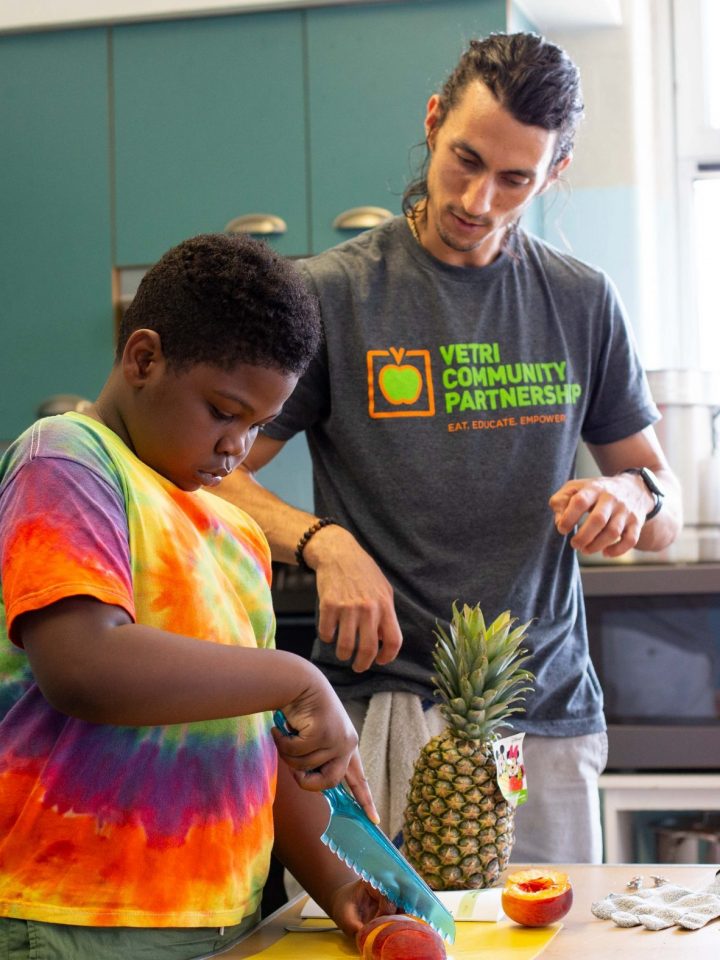 Volunteering
Volunteers are vital to our programs
Vetri Community Partnership offers unique volunteer opportunities that support nutrition education and hands-on engagement in schools and community sites across Philadelphia and Camden.
Become a Volunteer
News
What's happening at Vetri Community Partnership
@vetricommunity
Follow us on social media for recipes, resources and the latest VCP news!
Follow us on Instagram