Building life skills for a healthier future
In Vetri Cooking Lab, students are empowered to become mindful and educated food consumers by increasing exposure to nutritious foods, practical cooking skills, and nutritional knowledge.
This weekly, curriculum-based out-of-school time program engages students 3rd grade and up in hands-on cooking that is paired with important nutrition lessons like whole vs. processed foods, reading nutrition labels, food marketing and more.
Vetri Cooking Lab is designed to encourage curiosity and teamwork and foster a communal respect for food and one another.  In our kitchen classroom, we put the tools in participant's hands, giving them ownership and the opportunity to build their culinary confidence.
Students leave the classroom as educated food consumers who are inspired to make nutritious decisions and influence their families about the food they purchase, cook and eat.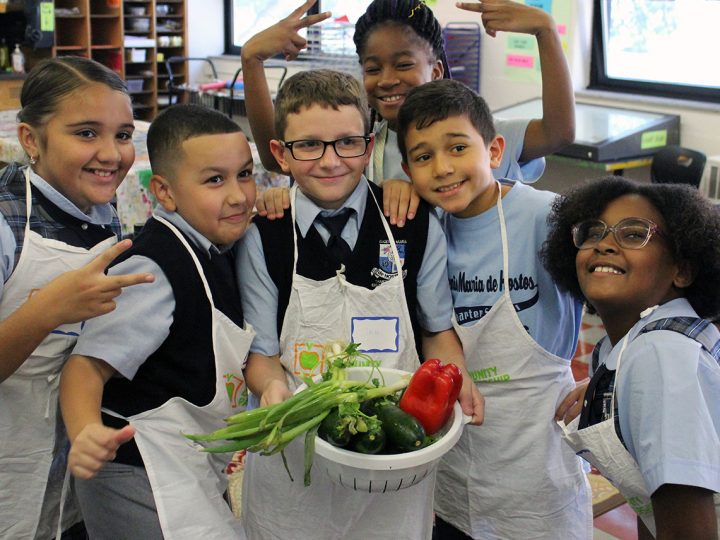 Enrollment
We're now accepting applications.
Are you interested in hosting Vetri Cooking Lab at your school or organization? We're now accepting applications from schools and community centers for future host sites.
Enroll your School or Organization
Discover our other programs
@vetricommunity
Follow us on social media for recipes, resources and the latest VCP news!
Follow us on Instagram