The Teaching Kitchen
In Vetri Community Partnership's Teaching Kitchen,  we welcome people of all ages for cooking classes, community events, and more.
We are committed to supporting the physical and mental wellness of our community through cooking programs that foster a sense of belonging and life skill development.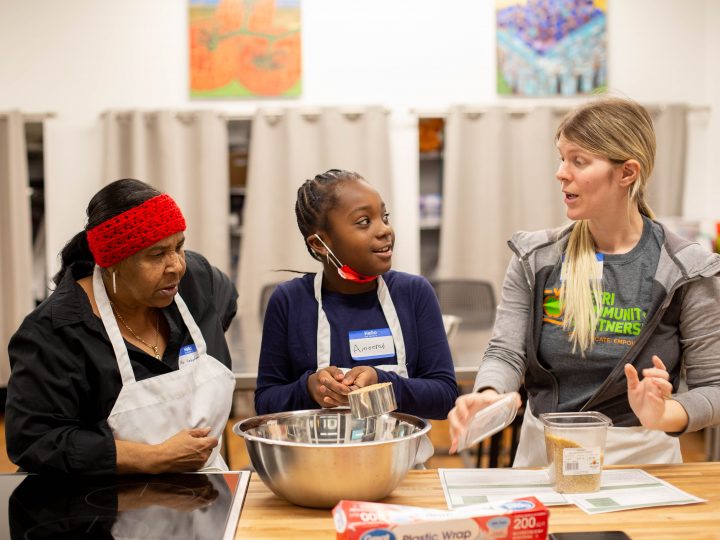 Request the Teaching Kitchen
The Teaching Kitchen is a 2,000-square-foot demonstration kitchen located on the ground floor of 915 Spring Garden Street in Philadelphia's West Poplar Neighborhood.
The Teaching Kitchen has cooking stations for up to 40 people with high-quality culinary equipment and tools that translate to cooking at home with:
○ Audio-visual equipment for enhanced programming and filming
○ Team of trained culinary and nutrition educators
○ Space for meeting and events
Want to join us in the Teaching Kitchen?
Cooking classes and space rentals are available for community and corporate groups.
Request the Teaching Kitchen
@vetricommunity
Follow us on social media for recipes, resources and the latest VCP news!
Follow us on Instagram