The Teaching Kitchen
In Vetri Community Partnership's Teaching Kitchen,  we welcome students and community members of all ages for cooking classes, community events, and more.
We are committed to offering nutritional learning and life skill development opportunities for under-resourced community members.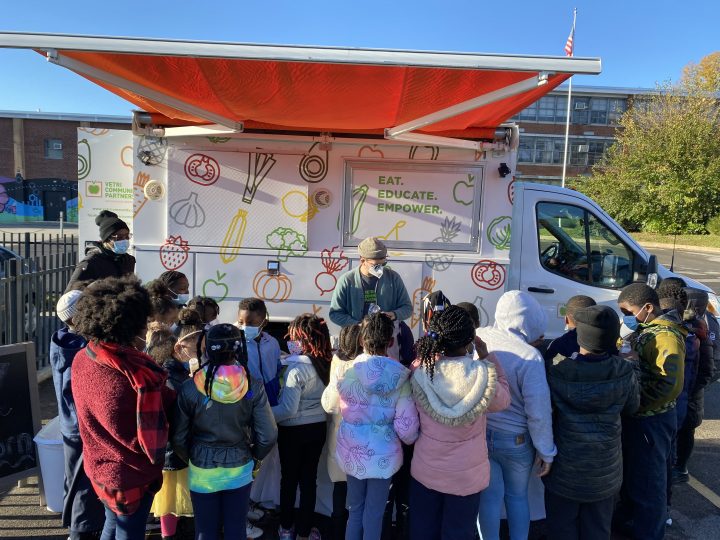 Request the Teaching Kitchen
Situated in Philadelphia's Poplar/Spring Garden Neighborhood, the Teaching Kitchen can welcome up to 25 people for a cooking classes led by our trained Educators. The space can also be utilized by community groups for meetings, events, and more.
Can't make it to 9th and Spring Garden?
We'll bring the Teaching Kitchen to you!
Our Mobile Teaching Kitchens are modified food trucks equipped to bring interactive cooking demonstrations and nutritious recipe samplings to community events and food distributions.
Request the Teaching Kitchen
@vetricommunity
Follow us on social media for recipes, resources and the latest VCP news!
Follow us on Instagram