The 12th Annual Great Chefs Event continues into the night at a new location featuring special guest chefs Adam Perry Lang, Michael Solomonov and Jose Garces. Entertainment provided by Philadelphia's own rap legend, Schoolly D.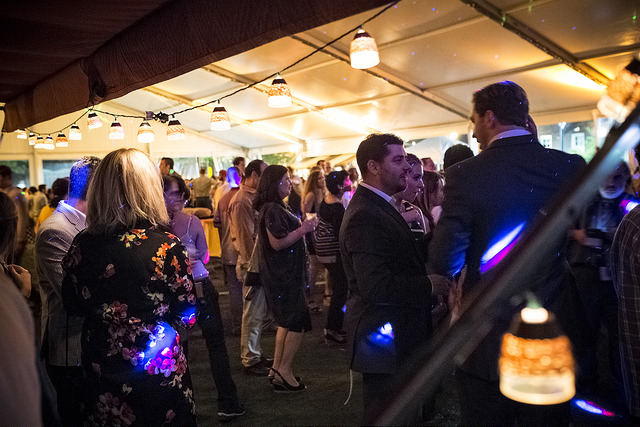 With a reputation nearly as big as the main event, the Great Chefs Event After Party returns at a new, walkable location! Building 3 at Urban Outfitters, Inc. is a fabulous industrial space just a few, short steps from the Great Chefs Event's location. A limited number of tickets are available for the After Party, which will take place on Tuesday, June 20th from 9:30 p.m. to 2 a.m., immediately following the 12th Annual Great Chefs Event. Tickets can be purchased at www.vetricommunity.org until they sell out.
The evening's theme of delicious food and drink will continue with late-night bites provided by award-winning barbecue chef and After Party veteran Adam Perry Lang (author of Serious Barbecue, BBQ25, and Charred & Scruffed). Lang will serve short ribs from right off the big rig smoker. For the second year in a row, Philly favorite and James Beard Award 2017 Winner for Outstanding Chefs, Michael Solomonov (Cook N Solo) will serve Federal Donuts fried chicken sandwiches. Another Philly staple, Jose Garces (Garces Group) will serve tacos from Distrito Food Truck. The After Party's beer bar will be sponsored by Peroni Nastro Azzurro, where they'll be featuring their new slim cans. Other beverage sponsors include Philadelphia Distilling Bluecoat Gin and Tito's Vodka.
DJing at the After Party for the first time is Philadelphia's own gangsta rap legend Schoolly D. Schoolly D, born Jesse Bonds Weaver Jr., is one of the most iconic figures in rap music. Starting with his influential role in the creation of gangsta rap, Schoolly D has transcended the boundaries of genre and has created "rap" music that has been integrated in films (King of New York, & Bad Lieutenant, etc.), animated series (Aqua Teen Hunger Force), as well as sampled by some of the most prolific acts around including: Lil' Wayne, The Chemical Brothers, and The Roots. Deemed a "pioneer…" by Jay-Z and credited by Ice-T as having the first gangsta rap record, Schoolly D's career has given inspiration to countless musicians and fans alike. Sounds like "Gucci Time," "Saturday Night," and "P.S.K., What Does It Mean?" have become classics and illustrate the uncompromising narrative that has become synonymous with the hardcore gangsta rap of the eighties.
Vetri Family's Chef Brad Spence will continue the annual Vetri tradition of presenting an epic mortadella at the event. In collaboration with Victory Brewing Co., Spence will prepare the giant mortadella with the goal of beating last year's 230 lb. weight by stuffing pork into a natural casing and cooking it in a fermenting cask for 24 hours at the brewery. The giant mortadella will be transported the after party and served with mayo and hot pepper relish.
Culinary partners for the Great Chefs Event After Party include Julius Silvert, Baldor, Samuels & Sons, DiBruno Bros., and Niman Ranch. Starr Restaurants is the official After Party sponsors.