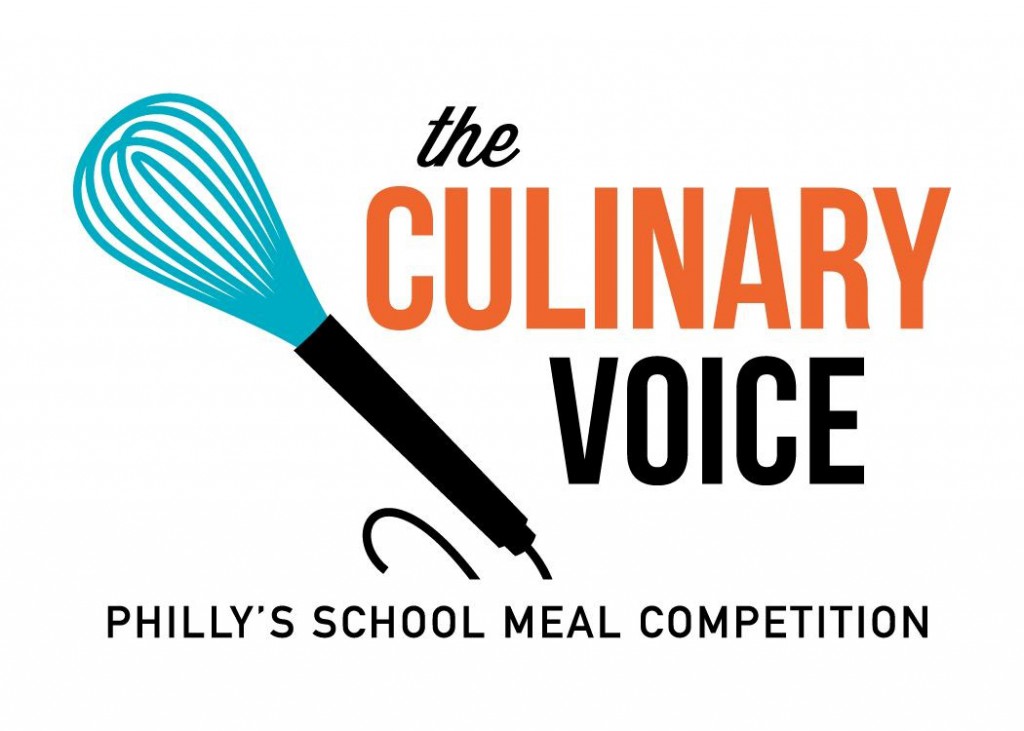 After the success of the 2014 Culinary Voice, it's come time for round two! The Culinary Voice 2015 will feature student-designed breakfast dishes. Just like last year, the winning dish will be put into regular rotation at all full-service School District of Philadelphia school cafeterias, serving more than 59,000 students.
The competing dishes are Murrell Dobbins High School McDobbins Breakfast Club's veggie scramble, A. Phillip Randolph High School's Randolph Raptors' sausage, apple, and cheddar breakfast burrito, and Swenson Arts and Technology High School Culinary Arts' Team Awesomeness' croissant sausage sandwich.
"The District wants to make sure that all students who need breakfast get breakfast," says Mica Root, Get Healthy Philly program associate. "The hope is that getting student input on what breakfast items are served – and even introducing student-designed items to the menu – will increase the appeal of eating breakfast."
The winning dish will be selected by a panel of judges, including chefs Marc Vetri, Elijah Milligan (Just to Serve You and the forthcoming Grain), food service managers Pat Cook (Roberto Clemente/LINC Middle School) and Lawanda Spratley (Benjamin Franklin High School), and students Takeyah Chriswell (Food Science senior at W.B. Saul High School) and Jennica Nugent (10th grader and Wellness Club president at Northeast High School).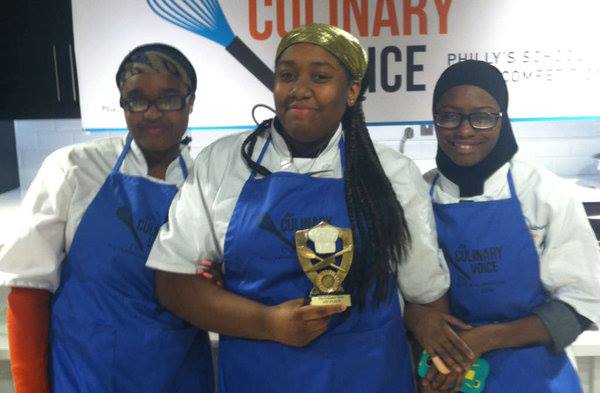 Root is excited about this year's addition of students and School District of Philadelphia food service managers to the judging panel. She says that the experience of the food service managers will allow them to "weigh in with the perspective of the staff charged with preparing students' food on a daily basis."
Although there can only be one winner, Root says that every student who participates is helping to shape school food in Philadelphia.
"[This competition gives students] a voice in ongoing conversations about how to improve school food, an opportunity to apply what they are learning in the classroom in practical and impactful ways, and a chance to use their skills and creativity to impact the health of their fellow students across the city," says Root.
The Culinary Voice 2015 will be taking place on Thursday, February 26th at The Free Library of Philadelphia's Culinary Literacy Center. Check back to see who the winner and proud creators of the 2015 breakfast dish will be!
In addition to Get Healthy Philly, the School District of Philadelphia's Divisions of Food Services and Career and Technical Education, and the Free Library of Philadelphia, the 2015 Culinary Voice is also co-sponsored by local nonprofits Careers through Culinary Arts Program (C-CAP), The Food Trust, and Vetri Foundation for Children.