On Monday April 10th, Philadelphia City Councilmember-at-large Isaiah Thomas joined Vetri Cooking Lab at W.B. Saul High School to learn more about Vetri Community Partnership's after-school and out-of-school time program.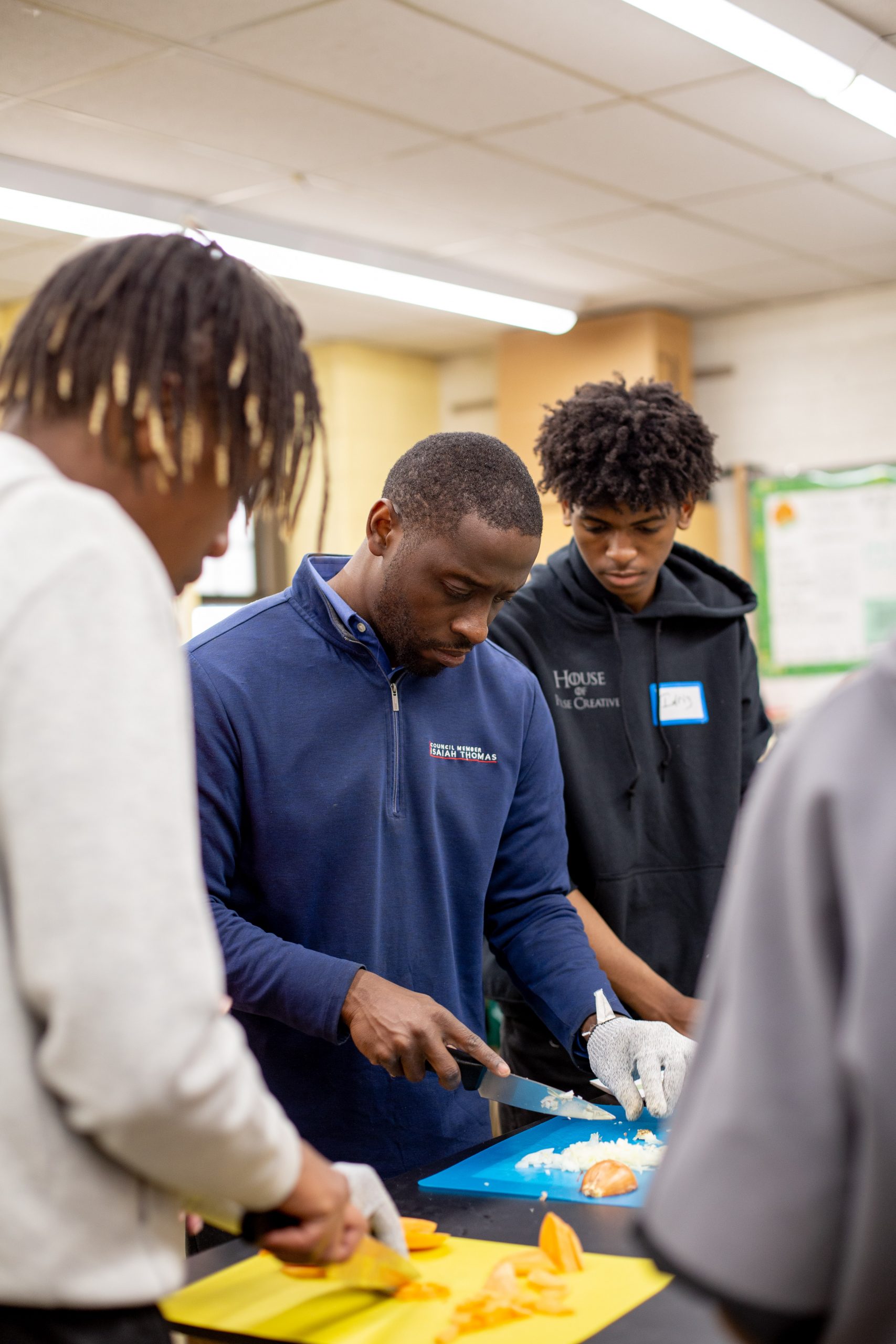 Together with high school students, the Councilmember minced garlic and chopped onions to help prepare tacos two ways and pico de gallo to top the final dish. The Councilmember even got a helping hand from Vetri Community Partnership's CEO, Maddy Booth.
"For me, it's basketball. For these students, it's cooking," the Councilmember Thomas said about his experience in Vetri Cooking Lab. "When we engage young people, we can unlock passions and even save lives. It's a top priority of mine to to push for funding to boost and bolster valuable, life-changing programs like Vetri Cooking Lab."
"After-school programs are critical to student success," Maddy said. "We believe the hours between 3 pm to 6 pm are a time of opportunity for Philadelphia's kids—and we're excited to offer experiences for students to learn key life skills that will help them now and in the future."
Vetri Community Partnership is grateful for Councilmember Thomas for visiting Vetri Cooking Lab and making the time to learn about the impact our work is having on students' lives.
NBC10 Philadelphia was there to cover the event. Check out the clip that aired here!