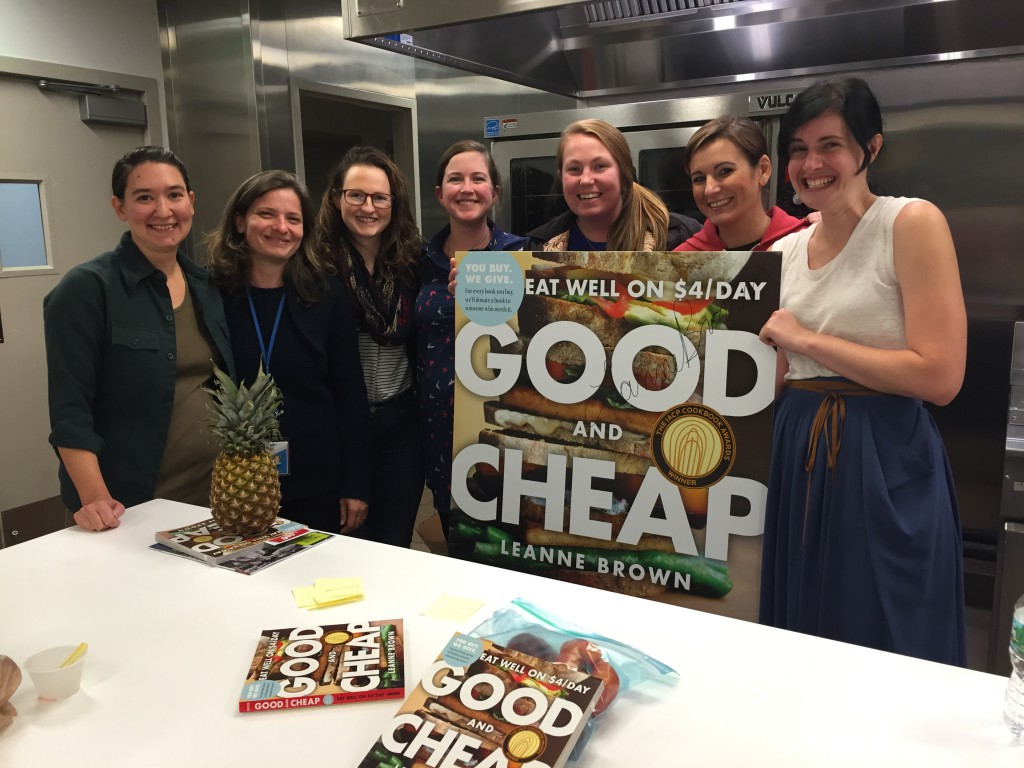 Last night, Leanne Brown, author of Good and Cheap, visited the Free Library of Philadelphia's Culinary Literacy Center.
While kneading dough for pierogi and searing fresh green beans to create recipes from her cookbook, Leanne answered questions and spoke about the larger issue of food insecurity – the driving force behind her creation of the book.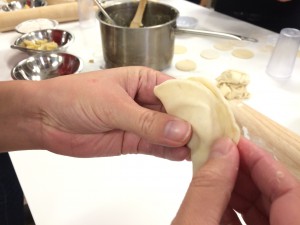 "People have a lot of fear when it comes to cooking," she said. "They feel like the outcome might not be worth the effort. And for those on a tight budget, that's a risk that they might not want to take."
She explained that the key is giving people the confidence to cook for themselves and her hope is that Good and Cheap serves as a valuable resource toward that goal.
Leanne got her start working in policy and earned her master's degree in food studies at NYU. She was struck by the number of people living on food stamps – more than 47 million – and saddened that much of that money was being spent on cheap processed foods that negatively impact their health.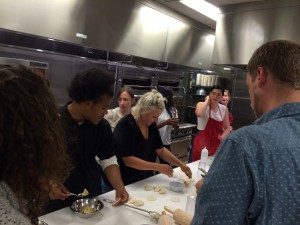 "It was frustrating," she said of working in policy and trying to create change on the federal level. When she started researching for Good and Cheap, she saw it as a way that she could address the issues facing families in the immediate.
Good and Cheap is currently available for download for free online and distributed to people in need through food pantries and nonprofits across the country. The cookbook is full of what Leanne calls "workhorse recipes" that are flexible depending on what's in season or available locally.
"Good and Cheap doesn't talk about why people are hungry. I know it's a band-aid to some larger issues," she said. "But, it's so people can have the good food and joy they deserve to have right now."
— Danielle Zimmerman