Do you know about the Chef's Circle? Vetri Community Partnership is so excited to have a place where we can now engage and work with talented chefs and cooks from all over Philadelphia and the U.S. Chefs and other industry professionals are invited to join the Chef's Circle and start giving back to community members using their specials skills, talents, and passion for food. 
August kicked off a number of Chef's Circle activities, including a Kitchen Tool Drive at Jezabel's in West Philly. From August 15th to early September, Jezabel Careaga is collecting new kitchen tools onsite at her restaurant which will then be donated to Vetri Community Partnership. Then, people who come to our cooking classes will be able to take home these tools to make cooking even more accessible for them.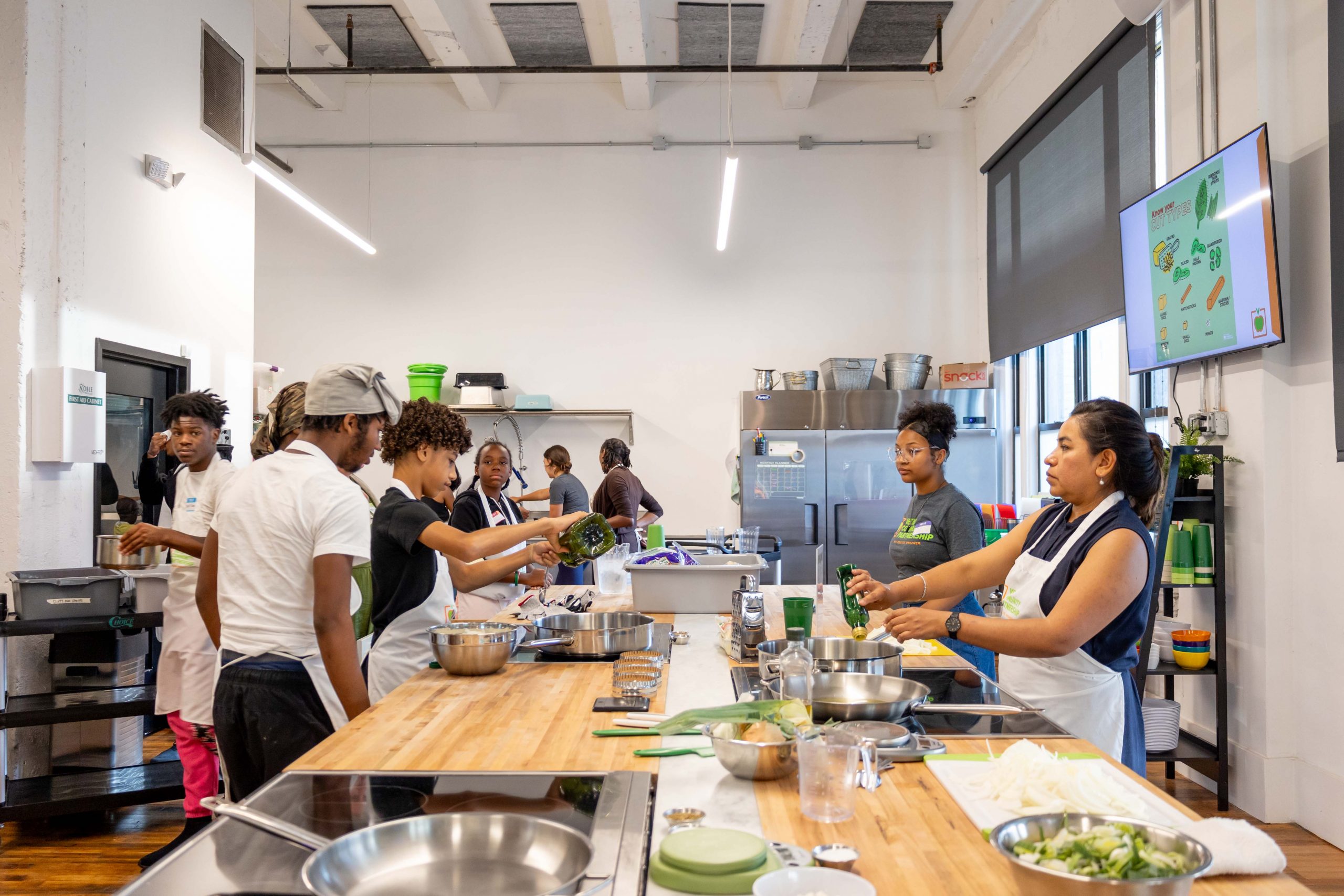 On August 22, Jezabel also joined us for a very special Community Cooking Class, where she taught a cooking class about empanadas, a Latin American pastry turnover filled with savory ingredients. Community members got to slice leeks and onions, make empanada dough, learn crimping techniques, and then gather around a table to taste their handmade leek and cheese empanadas.
You, too, can leverage your talents and skills to help our community members. Join the Chef's Circle today to learn more about how you can get involved in our work to nourish minds, bodies, and communities.