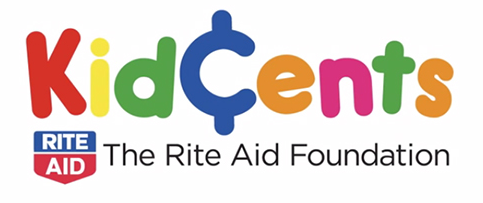 The Rite Aid Foundation has awarded a $25,000 KidCents Regional Grant to Vetri Community Partnership for the My Daughter's Kitchen program.
The new KidCents Regional Grant Program, which provides grants of $15,000-$30,000, significantly expands the reach of KidCents by funding specific out-of-school-time programs focused on children's nutrition, physical fitness and academic success. The KidCents program also annually supports a select group of more than 400 nonprofit, kid-focused organizations committed to improving the health and wellbeing of children living in the communities Rite Aid serves and national organizations focused on critical children's issues, including The Fred Rogers Company, Children's Miracle Network Hospitals and Folds of Honor.
"We created the KidCents program to ensure that kids have a chance for better lives and brighter futures," said Tracy Henderson, director of The Rite Aid Foundation and charitable giving initiatives. "With the introduction of the KidCents Regional Grant program, we are expanding our efforts even more while filling a need for valuable out-of-school-time programming. In addition, we are enabling our partner nonprofit organizations to implement innovative, ground-breaking programs that advance children's health and wellbeing and promote academic growth."
KidCents Regional Grants support nonprofit organizations with programs that serve children, from newborn to 18 years of age, and improve the quality of life in Rite Aid communities. The grants support three of KidCents' primary focus areas for improving the health and wellbeing of children: healthy eating, active living and education. To be considered, programs and projects were required to take place during out-of-school-time. Priority was given to programs supporting communities in need.
The inaugural cycle of grants launched in May 2018 and was available in select counties in the following states: California, Delaware, Maryland, Michigan, New Hampshire, New Jersey, New York, Ohio, Oregon, Pennsylvania, Virginia and Washington. Another cycle of KidCents Regional Grants will launch later this year. To learn more about the program visit riteaid.com/grants.