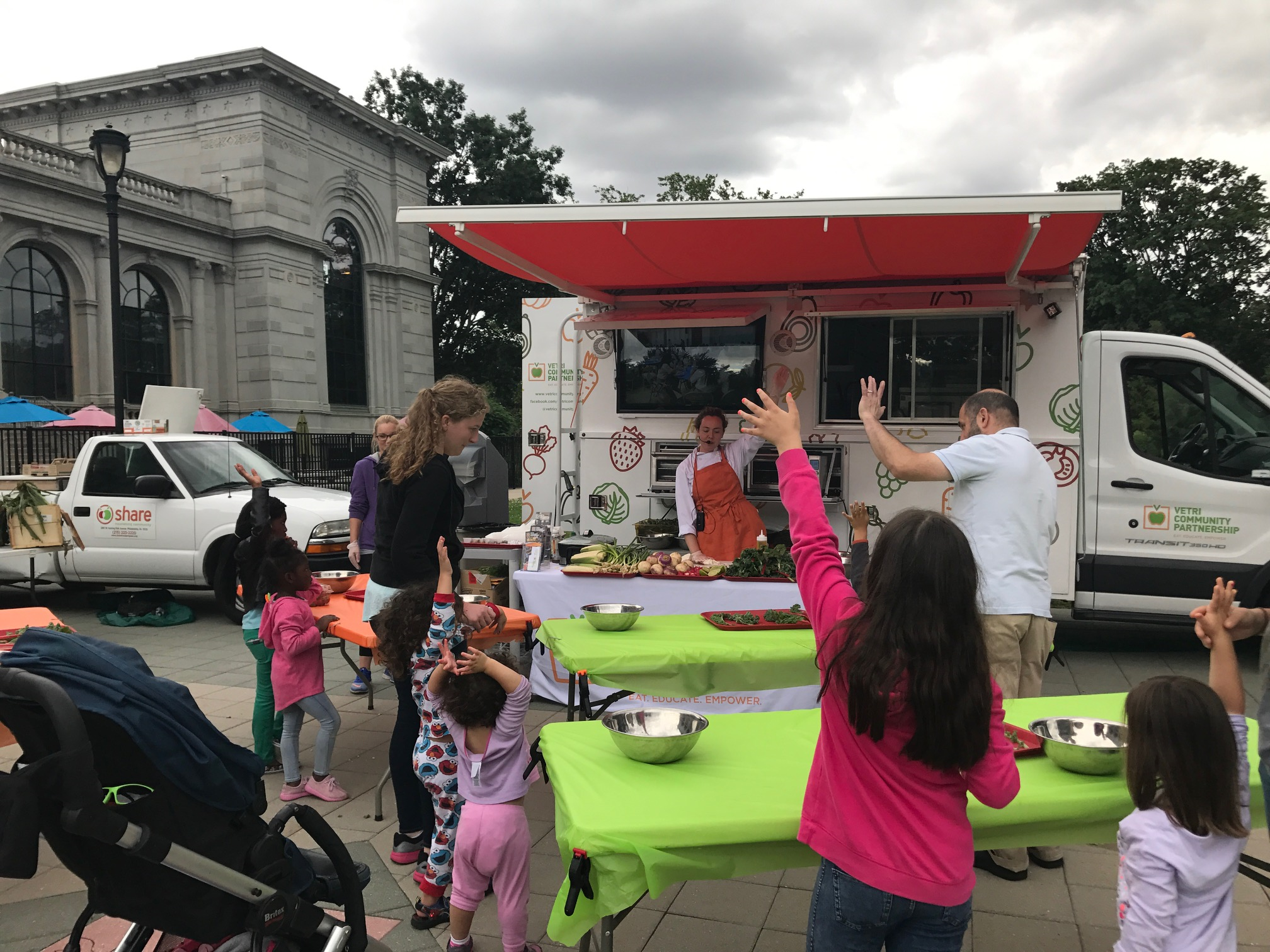 It's no secret that we're big fans of hands-on learning, so when the Please Touch Museum asked us to join us at their monthly First Wednesday events this summer, we were thrilled!
From 4-7 p.m. on July 5th and August 2nd, our Mobile Teaching Kitchen will be parked out front of the Please Touch Museum for food-focused programming for parents and children. Attendees will have the opportunity to make and try a seasonal, nutritious dish and then visit the museum for a deeply discounted admission price of $2.
As Please Touch Museum CEO Patricia D. Wellenbach explains: "Please Touch Museum is dedicated to the education and well-being of the whole child. Our focus on early learning and skill-building extends to teaching children and their families how to make good choices about the foods they eat, and ultimately lead healthier, more active lives. We are thrilled to partner with Vetri to make this impactful programming accessible to families throughout the summer."
"Our goal is to show people that healthy ingredients and at-home food preparation can be approachable, fun and, more importantly, delicious," said VCP Community Outreach Manager, Amy Falkenstein — also known as Chef Amy.
So, stop by, head to the supermarket exhibit, practice using measuring cups, hear a story that'll bring cooking to life, and take a recipe for the road!
We promise it'll be fun and full of flavor. We hope to see you there!
When: July 5th & August 2nd, 4-7 p.m.
Where: Please Touch Museum – Memorial Hall, Fairmount Park, 4231 Avenue of the Republic, Philadelphia, PA 19131