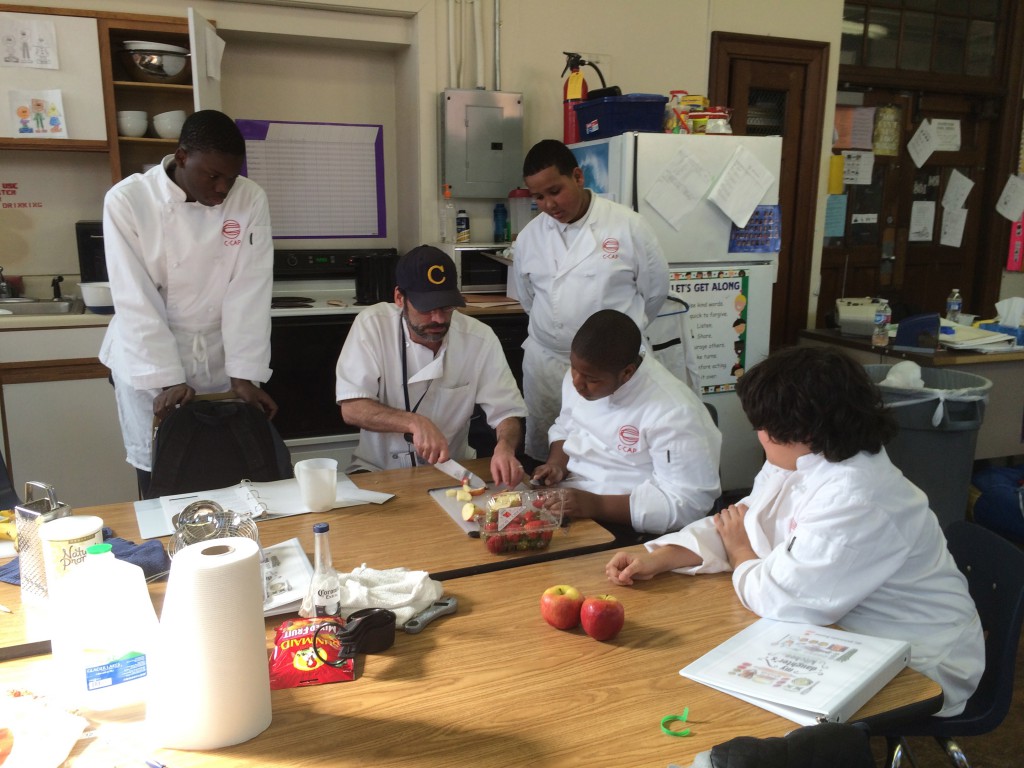 As a volunteer with the My Daughter's Kitchen program, Che Che Bradbury chose students who hadn't quite found their niche in school and gave them an opportunity to succeed at something different. And that opportunity transcended cooking.
When I learned about the opportunity to volunteer with My Daughter's Kitchen, I thought it would be so fun to mix two of my passions: kids and food! When I learned that I would be able to bring this program to my own school, it took my excitement to an entirely new level.
As a special education teacher, I am often concerned that many of my students do not experience success in the classroom. And as they become older, they really become aware of their learning differences and, as a result, their self-esteem suffers. So, when I chose my first group of students to participate in My Daughter's Kitchen, I chose five boys from 6th and 7th grades that hadn't been doing well in the classroom, whether because of a learning disability or behavioral difficulties.
It was amazing to see what transpired over those eight weeks. Students who were never sought out to take the lead in the classroom were shining as leaders in the kitchen. Students who had difficulty following adult directives were accepting constructive criticism and using the feedback to improve. Students who needed prompting to do traditional class work were taking initiative and following tasks to completion.
My Daughter's Kitchen provided these students with so much more than I had ever expected. I knew how important it was to introduce the kids to healthy eating options, something many of them have not been exposed to. What I hadn't expected was the impact that this program had on them in all the other ways I witnessed. Attitudes improved. Behavior improved. Attendance improved. But above all else, self-confidence improved. And three of the five boys have recently applied to culinary programs in high school, too! This opportunity may very well put them on the trajectory to a good career and a better life.
— Che Che Bradbury