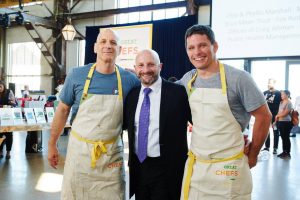 On Tuesday, June 20, more than 40 of the best chefs from across the country and around the world will convene in Philadelphia for the 12th Annual Great Chefs Event. The event will benefit Alex's Lemonade Stand Foundation and Vetri Community Partnership. More than 1,200 guests will gather from 6-9 p.m. at the beautiful Urban Outfitters, Inc.'s corporate campus in Philadelphia's Navy Yard for the culinary event of the year. The party will continue into the night at the equally in-demand After Party at Lo Spiedo for chefs, sponsors and VIP ticketholders. General admission and After Party Access tickets are currently on sale at vetricommunity.org and AlexsLemonade.org.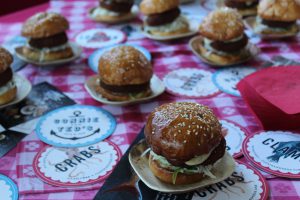 As in years' past, Marc Vetri has hand-selected the list of participating chefs, calling on friends and respected colleagues from LA, NYC, Chicago, Italy and more. The chefs will donate their time, talent and food, creating delicious samplings indicative of their own personal styles. Participating chefs include both veterans of the event, as well as several noteworthy newcomers. Among the new participating chefs this year are Hugh Acheson of 5 & 10 in Athens, GA; Frank Castronovo & Frank Falcinetti of Frankies Spuntino & Prime Meats in Brooklyn; Derek Dammann of Maison Publique in Montreal, QC; Evan Funke of Felix in LA; Sara Jenkins of Nina June in Rockport, ME; and Ryan Poli of The Catbird Seat in Nashville. Returning chefs include Paul Kahan of Blackbird, avec, The Publican and Big Star in Chicago; Alex Guarnaschelli of Butter in NYC and television personality on The Food Network; and back for the first time since 2013, Duff Goldman of Charm City Cakes in Baltimore and star of The Food Network's Ace of Cakes and Cake Masters.
Several of this year's participating chefs have also been named finalists in the 2017 James Beard Foundation Awards, including Outstanding Restaurateur, Ken Oringer (Toro, NYC) and Outstanding Chef, Outstanding Service, Michael Solomonov (Cook n Solo, Philadelphia). Also present will be regional Best Chefs finalists: Michael Cimarusti (Connie & Ted's, LA), Andy Ticer + Michael Hudman (Andrew Michael Italian Kitchen, Memphis) and Greg Vernick (Vernick, Philadelphia).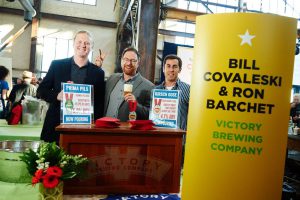 The country's best winemakers, brewers and mixologists will also be present, including Joe Campanale (Annona), Summer Wolff (Indie Wineries, NYC), Stacey Swenson (Dante, NYC), Jesse Vida (BlackTail, NYC), Neal Bodenheimer (Cure), Bill Covaleski (Victory Brewing Company), Tom Kehoe (Yard's Brewing Co.), Tom Peters (Monk's Café, Russian River Brewing Company), and Carol Stoudt (Stoudt's Brewing Company).
In addition to the stellar selection of food and drink, guests will have the opportunity to bid on silent and live auction items. Auction items include one-of-kind culinary experiences, such as private dinners with participating chefs, hard-to-get concert tickets, autographed memorabilia and much more.
At the Great Chefs Event After Party at Lo Spiedo, VIP ticketholders and sponsors of the event will have the exclusive opportunity to rub elbows with all of the event's talented chefs in a laid back setting. After Party guests can also count on additional bites from BBQ master Adam Perry Lang, Adam Arrison (Sodexo) and Philly favorites Michael Solomonov (CookNSolo) and Jose Garces (Garces Group). The event will also feature specialty cocktails and entertainment.