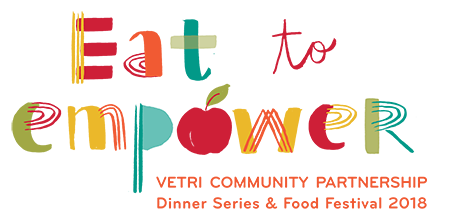 On Saturday, April 21st, Vetri Community Partnership, along with co-founders Chef Marc Vetri and restaurateur Jeff Benjamin, will hold its first annual Eat to Empower Dinner Series & Food Festival at La Colombe Coffee Roasters (1335 Frankford Avenue) in Fishtown. All proceeds for this event will benefit Vetri Community Partnership. More information about the event can be found at vetricommunity.org/eat-to-empower/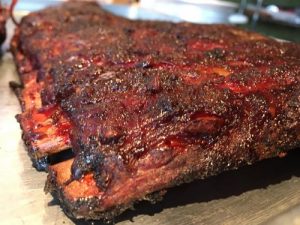 General admission tickets for the Eat to Empower Food Festival will go on sale Thursday, March 15th. Tickets are $75 per person and include food, open bar and music. Tickets can be purchased at vcp.ticketleap.com/eat-to-empower. Featured food vendors include Big Gay Ice Cream, Cheu Noodle Bar, Mike's BBQ, Pizzeria Vetri and Poi Dog. Drinks will be provided by Bluecoat American Gin, Dad's Hat Pennsylvania Rye Whiskey, Tito's Handmade Vodka and Yard's Brewing Co. More food and drink providers will be added leading up to the event.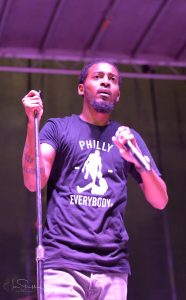 Attendees can expect a night of nicethings with Chill Moody and DJ Hank McCoy who will serve as emcee/DJ. Entertainment will also include original art created live by Saeed Briscoe.  
"The food and beverage industry is full of passionate people," said Marc Vetri. "It's not just about what they're doing in the kitchen or behind the bar – they are passionate about their families, communities, and giving back. We want this event to celebrate the generosity, heart and soul of the industry by mobilizing them around the mission of Vetri Community Partnership." 
Founded in 2008 by Chef Marc Vetri and restaurateur Jeff Benjamin, Vetri Community Partnership empowers children and families to lead healthy lives through fresh food, hands-on experiences and education. Vetri Community Partnership's school lunch and nutrition education programs are active in more than 70 sites in Philadelphia and Camden, serving more than 7,500 students.  
Also part of this event is the sold out Eat to Empower Dinner Series. Held in six private homes across the Greater Philadelphia region, approximately 20 diners at each home will be treated to wine, a multi-course meal, and high-end auction featuring one-of-a-kind food and drink experiences. Featured national chefs are Rocco Whalen (Charlotte, NC & Cleveland, OH), Tom Colicchio (NYC & LA), Michele Forgione (Montreal, Canada), Bill Telepan (NYC), Tony Maws (Cambridge, MA), and Jeremiah Langhorne (Washington, DC). Each national chef will be paired up with a local chef, including Michael Solomonov, Nick Elmi, Joey Baldino, Rich Landau, Chad Williams, and Tod Wentz. 
Sponsors for the first annual Eat to Empower Dinner Series & Food Festival include Tioga Franklin Savings Bank; Permit Capital Advisors, LLC; Clifton Larson Allen, LLP; Vending Trucks; Advanced Staging; Cashman & Associates; Bird & Banner; Color Reflections. 
Sponsorship opportunities begin at $2,000. For more information on becoming a sponsor of the first annual Eat to Empower event, contact Genevieve Lynch at Vetri Community Partnership at genevieve@vetricommunity.org.