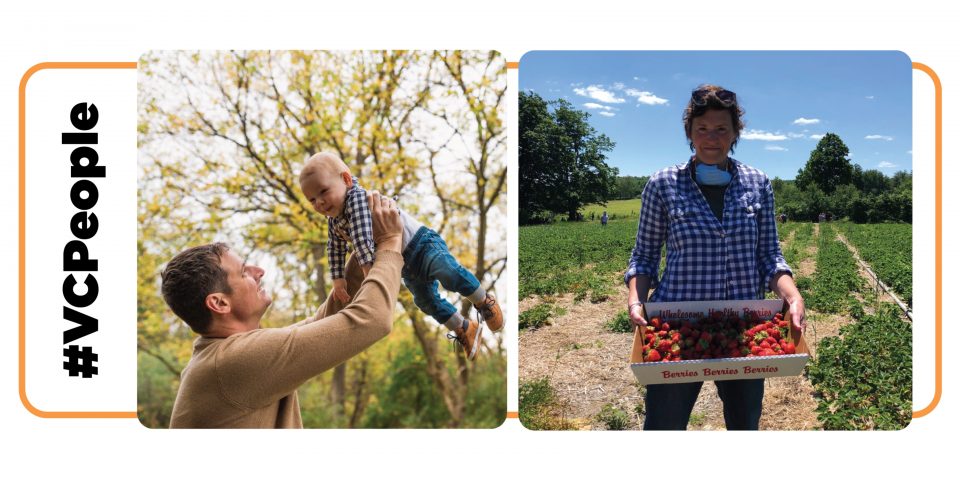 What's an interest that you could go on and on about?
Lexi: Anyone in my life knows that I can't shut up about whatever media I'm consuming at the moment, whether that's a show, book, videogame, or comic, which is always changing. But one thing that's consistent is that I love to talk about nature—chances are if we're outside, I'll be pointing out and identifying trees, plants, and birds and giving you fun facts like, "starlings were introduced to the states by a man who decided that he wanted all of the birds mentioned in Shakespeare's works to exist in the US."
Mar: Roller derby! I've been playing since 2017 and I LOVE it. Don't get me started!
What neighborhood do you live in? What do you like about it?
Lexi: I live in West Philly! I love that it really has a community vibe—there are always yard sales and events in Clark Park like the weekly farmer's market. I also like taking walks around the neighborhood to look at the beautiful old Victorian houses. It's nice to be in the city (and relatively accessible to Center/South neighborhoods) while also having access to green space.
Mar: I live in West Philly and I LOVE it. There's so much good food here! It also feels like the perfect mix of being close to the city without being too crowded. I can just hop on the MFL and be right in the city in 20 minutes, but there's also trees in my neighborhood!
What is your favorite thing to cook?
Mar: I love making lasagna! It's very versatile, and it requires some assembling but it's not fussy. My favorite to make is spinach and mushroom lasagna, but I'll throw in whatever I have around!
Lexi: My favorite thing to cook is whatever I'm making for my friends and family! But for myself, I've been experimenting a lot recently with Chinese and Japanese cooking and it's been super fun. I've learned a lot and tried a lot of new flavors and methods of cooking. I think I'd have to say my favorite thing to make is still stir fry because there are just infinite combinations of ingredients and flavors—and I get to use all my favorite vegetables and make crispy tofu.