Meet the newest members of the VCP team, Vicki & Lacey!
Vicki and Lacey recently joined Vetri Community Partnership as an EAT360 Educator and EAT360 Manager and we are thrilled to have them on board!  Get to know them a little better in the latest installment of our #VCPeople series.
WHAT'S AN INTEREST THAT YOU COULD GO ON AND ON ABOUT?
Vicki: 
I am a self taught gardener and absolutely love it, from flowers to food.
Lacey: Foodways and folklore. I loved it so much I got my master's degree in it.
WHAT ACTIVITY WAS YOUR FAVORITE GROWING UP?
Vicki:
I enjoyed going to tennis camp. It was an opportunity to learn something new and hangout with my friends in the neighborhood.
Lacey: History lessons, especially related to social history.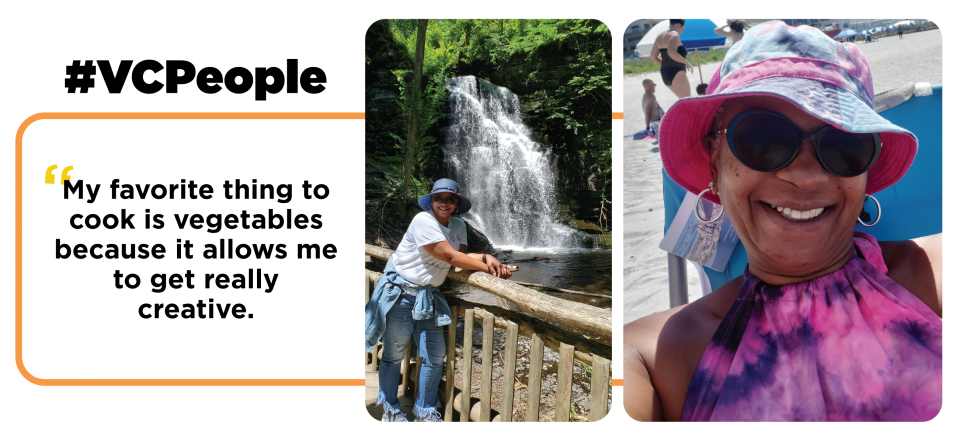 WHAT IS YOUR FAVORITE THING TO COOK?
Vicki:
My favorite thing to cook is vegetable because it allows me to get really creative.
Lacey:  Risotto–I love putting random things that I have into it from my fridge. No batch is ever the same.
WHAT'S THE MOST IMPORTANT LIFE LESSON YOU'VE LEARNED THUS FAR?
Vicki:
Don't give up on your dreams. They are yours and there is no timeline.
Lacey:  Always try new foods, even if you're not sure about them. You might not like them, but you wouldn't have known that otherwise.