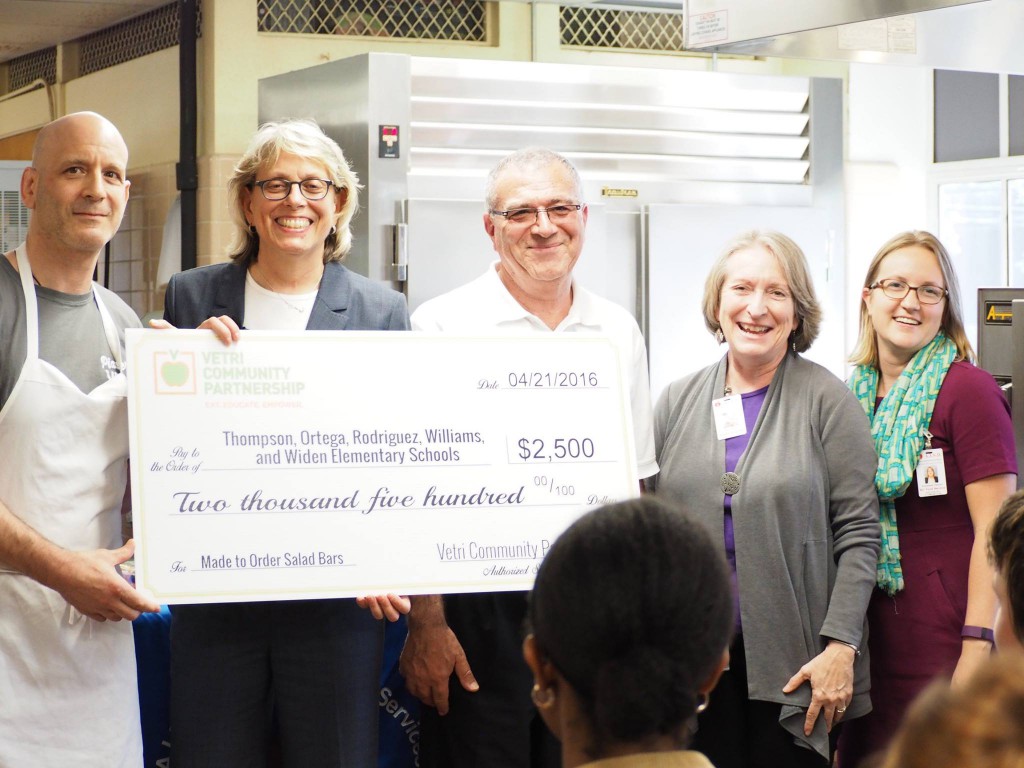 Vetri Community Partnership founders Marc Vetri and Jeff Benjamin are passionate about giving back to all of the communities in which they do business. So ever since they opened Pizzeria Vetri in Austin, we've been excited to support Austin, TX schools in creating healthy environments for their students!
Last week, we awarded the following school initiatives with $2,500 grants:
Made to Order Entree Salad Bars

at Blanton, Brown, Winn, Norman, and Oak Springs Elementary Schools

Made to Order Entree Salad Bars

at Thompson, Ortega, Rodriguez, Williams, and Widen Elementary Schools

Breakfast in the Classroom

at Langford Elementary

Healthy Futures for All Students Garden and Cafeteria Initiative at KIPP Austin
After the checks were presented, Marc cooked up a healthy, low-cost salad and it was announced that the salad would be on Austin ISD school lunch menus next year.
Thank you to all of our Austin partners!
See more photos from the event on our Facebook page here.