Say hello to Yvonne Osirim, the newest member of Vetri Community Partnership's Board of Directors.  To help you get to know her more, we sat down with Yvonne to ask her a few quick questions as a part of a #VCPeople Q&A.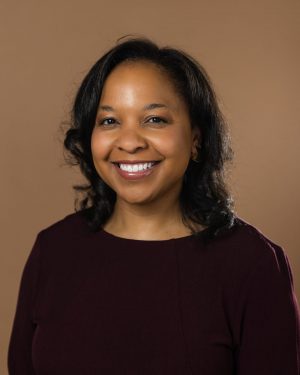 What is your occupation? Is there a defining moment or milestones in your career that you'd like to share?
I currently serve as Executive Director, Human Health Commercial Development for Merck. In this role, I am responsible for evaluating external acquisition and licensing opportunities and supporting the expansion of the Company's commercial portfolio.
Prior to this role, I served as the Director of U.S. Government Investigations for Merck, where I managed all high-risk U.S. internal investigations and served as primary counsel on U.S. government inquiries in connection with congressional requests, and matters brought by U.S. Attorney's Offices, the Department of Justice, and the Securities and Exchange Commission.
Prior to joining Merck in October of 2019, I served as an Assistant United States Attorney for the Eastern District of Pennsylvania for over six years, where I prosecuted federal criminal cases involving healthcare fraud, illegal opioid prescribing and distribution by healthcare providers, wire fraud, aggravated identity theft, serious violent crimes, transactional money laundering, and cross-border narcotics trafficking offenses.
I received my A.B. in Government from Harvard College and my J.D. from Harvard Law School. I hold a Masters' in International Relations from the University of Cape Town, South Africa.
 What professional expertise will you bring VCP's board?
I bring a wealth of professional expertise to the VCP board, having spent many years of my career in public service, and having worked with other nonprofit boards to bring education, resources, and fellowship to my community.
 What about Vetri Community Partnership inspires you?
I have been so inspired by the work that VCP has done in providing nutrition education through hands-on engagement in and outside of the classroom! Through its workshops, teaching labs, and mobile kitchen programs, VCP has empowered children and community members of all ages with knowledge and skills critical to their health.
 What are your other personal passions?  Do you serve on any other Boards?
I currently serve as the President of the National Board of the Harvard Black Alumni Society, a role that I have held since January of 2019.
As a mother of a three-year-old toddler, I also serve on the Board of the Green Byrne Child Care Center, where I work to abet the care and education of infants and toddlers in Philadelphia.