Competition was fierce, but only one student-led team could win this year's Culinary Voice, school food competition.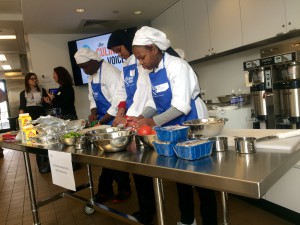 Murrell Dobbins High School McDobbins Breakfast Club entered a veggie scramble.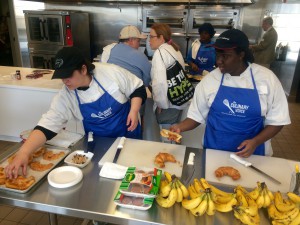 Swenson Arts and Technology High School Culinary Arts' Team Awesomeness prepared a croissant sausage sandwich with a secret ingredient — bananas! None of the judges had ever experienced the combination, but were impressed by how well the two complemented each other. It was inspired by one of the student's favorite childhood snacks.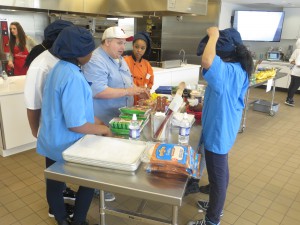 The A. Phillip Randolph High School's Randolph Raptors (2014 Culinary Voice winners) prepared a sausage, apple, and cheddar breakfast burrito.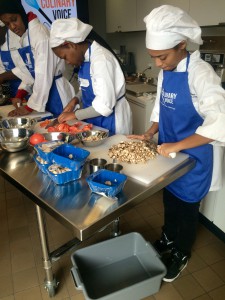 Chop, chop — the veggie scramble begins to come together.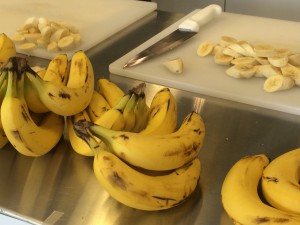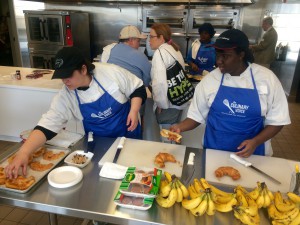 Croissants head to the oven to warm up.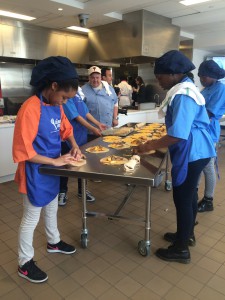 The Raptors begin rolling burritos against the clock. Time was running out!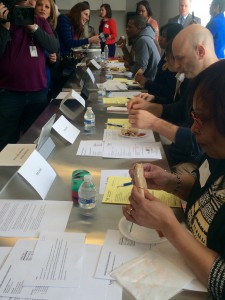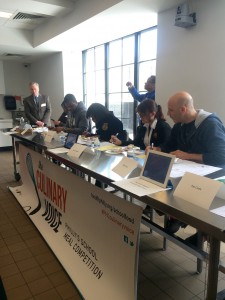 Judges — chefs Marc Vetri, Elijah Milligan (Just to Serve You and the forthcoming Grain), food service managers Pat Cook (Roberto Clemente/LINC Middle School) and Lawanda Spratley (Benjamin Franklin High School), and students Takeyah Chriswell (Food Science senior at W.B. Saul High School) and Jennica Nugent (10th grader and Wellness Club president at Northeast High School) — carefully taste each dish and offer up their opinions.

In the end, the A. Phillip Randolph High School's Randolph Raptors were chosen as the winners once again because of their tasty and creative dish, and their evident teamwork. Congrats Raptors!
For more on Culinary Voice 2015, check out the hashtag #PHLCulinaryVoice on Twitter and Instagram or visit Get Healthy Philly.