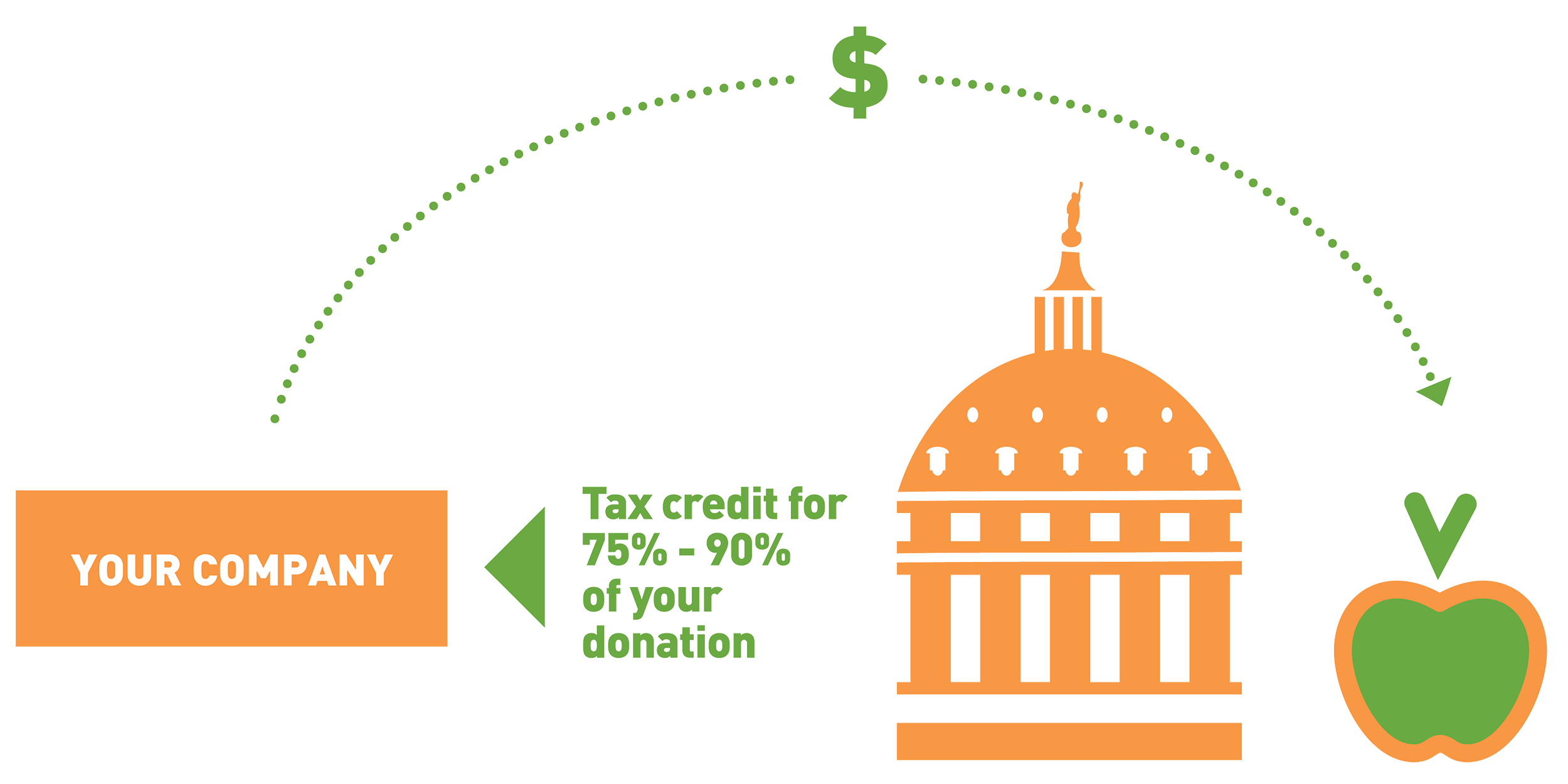 What is the Educational Improvement Tax Credit (EITC) program?
This program was created to provide an incentive for charitable giving by Pennsylvania businesses. Your charitable contribution becomes a low-cost gift when you redirect you state business taxes to the participating Educational Improvement Organization of your choice.
A one-year commitment will earn you a state tax credit of 75% of your contribution. A business that agrees to provide the same amount for two consecutive tax years will earn a credit of 90%.
The non-credited portion of the gift can be claimed as a charitable contribution for federal tax purposes.
Businesses may request up to $750,000 in tax credits per year.
Any Pennsylvania businesses other than a Sole Proprietorship is eligible.
The credit is available to offset:
Corporate Net Income Tax
Capital Stock Franchise Tax
Bank and Trust Company Shares Tax
Title Insurance Companies Shares Tax
Insurance Premiums Tax
Mutual Thrift Institution Tax
Insurance Company Law of 1921
Personal Income Tax of S Corporation Shareholders or Partnership Partners
How does my company apply?
Step 1: Pennsylvania businesses can begin applying for EITC credits through DCED's electronic single application system.
Step 2: Your business receives a tax credit approval letter from the State.
Step 3: Your business makes its gift to Vetri Community Partnership within 60 days of receiving its tax credit approval letter.
Step 4: Vetri Community Partnership receives the gift, and your business provides proof of the gift to the State within 90 days of receiving the tax credit approval letter.
Step 5: File your business tax returns normally.
---
For more information on taking advantage of this program, please contact Christin Kwasny, Director of Development, at christin@vetricommunity.org or by calling 267-281-6350.