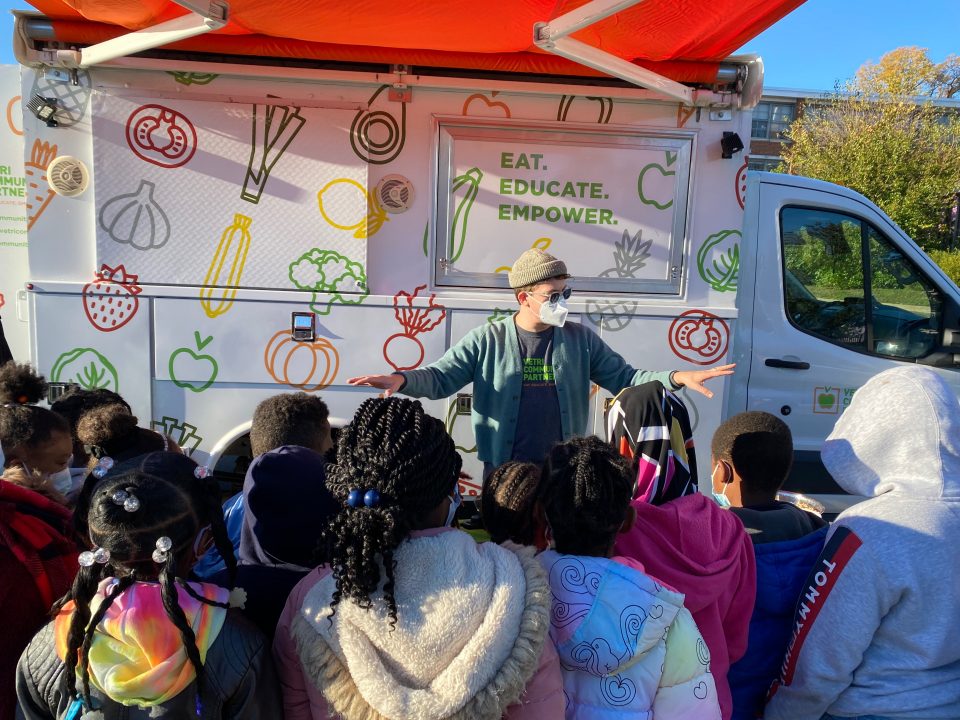 Last week we took our Mobile Teaching Kitchen over to John Wister Elementary School in Germantown for their Fall Fest! We spent a sunny morning/afternoon popping some nutritious popcorn and teaching the students all about why our BBQ Blast seasoning is a great choice of topping for their homemade popcorn.
First, let's talk about why we love popcorn as a healthy snack food. There are many benefits of making your own popcorn by purchasing the kernels and popping them at home.  Instead of buying pre-packaged popcorn, you can have a little fun popping the kernels yourself and reap the health benefits at the same time. Popcorn is high in fiber, protein and antioxidants, making it both a delicious and nutritious snack.
Our BBQ Blast seasoning is a flavorful compliment to the nutrients in homemade popcorn.  Full of spices and a little zest, our BBQ Blast seasoning is sure to jazz up your popcorn bowl & your taste buds!
Take our educator Sam's word for it: "Popcorn is an awesome whole grain snack that's easy to make and easy to flavor with any spice mix you like. One of my favorites is our BBQ Blast seasoning, which was inspired by barbecue-flavored chips and features ingredients you probably already have in your pantry!"
The students at John Wister would agree with this sentiment. When we asked for their rating, one student said:
"I give this a 100 out of 10!" 
If you want to try this tasty seasoning along with popping up your own popcorn, check out our recipe here: https://vetricommunity.org/recipes/barbeque-blast-popcorn/