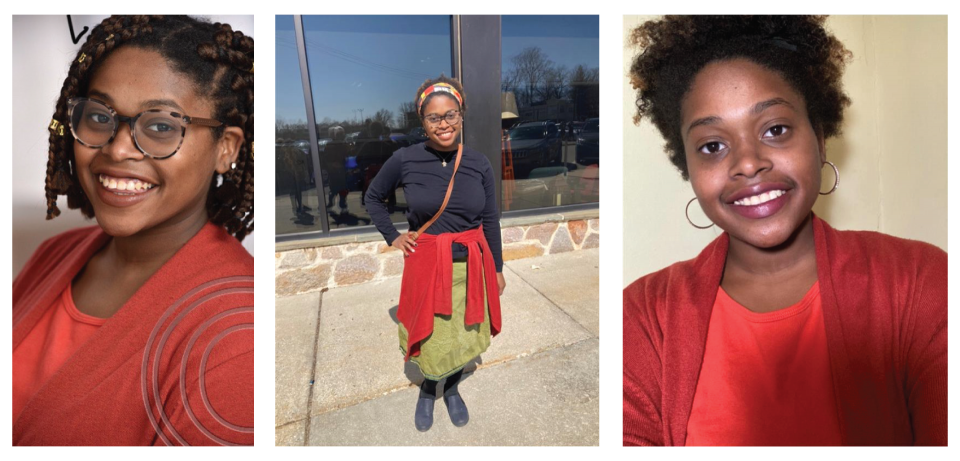 What is an interest you could go on and on about?
I have a HUGE interest in performing arts. Outside of nutrition education, I act professionally. My acting experience include: film, voiceovers and theater. I hope to perform on Broadway one day!
What work/school/life accomplishment are you most proud of?
In 2019, I published a children's book entitled Healthy Adventures with Kayla. The book is about a young girl (Kayla) sharing her passion of nutrition and her dream of becoming a health teacher. Kayla educates the readers on the various nutrients in certain foods. The book also consists of healthy recipes. I had the opportunity to publish this book while in college. It was a dream come true!
Who would you choose to be your life mentor and why?
My mentor would be Helen Keller. Helen Keller (an American author born in June 1880) is so inspiring to me! She lost her sight and hearing when she was an infant. Through her hardships, she managed to publish books, become a disability rights advocate, and a teacher. She was so strong. I loved how she did not let her medical condition stop her from doing what she loved.
Is there a defining moment that led you to Vetri Community Partnership?
At age 18, I knew I wanted to become a nutrition educator. My ultimate goal was to teach children how to be healthy and share fun and healthy snacks with them. After graduating with a Bachelor's of Science degree in Public Health, I immediately searched for a job that fit my career goal description! After countless google searches I finally came across to Vetri Community Partnership! I knew I wanted to work for this amazing company. I am so happy that I am on the team.
If you were a vegetable, what would you be and why?
If I was a vegetable I probably would be a cauliflower. I am very creative and so are cauliflowers. They can be formed into pizza crusts, rice, and even buffalo wings. Cauliflowers also have an impressive hairstyle. I as well love to do my hair. Let's face it, cauliflowers are super cool!!