Community Health for all Philadelphians
Vetri Community Partnership's Mobile Teaching Kitchens bring nutritious and delicious recipe samplings and cooking demonstrations to food distribution sites, food pantries, and farmers markets in Philadelphia.
The service offers educational resources, recipes, and the opportunity for participants to taste recipes made with what is available for purchase or selection that day.
Our goal is for residents in every community to feel confident that cooking at home will lead to a nourishing and delicious dish.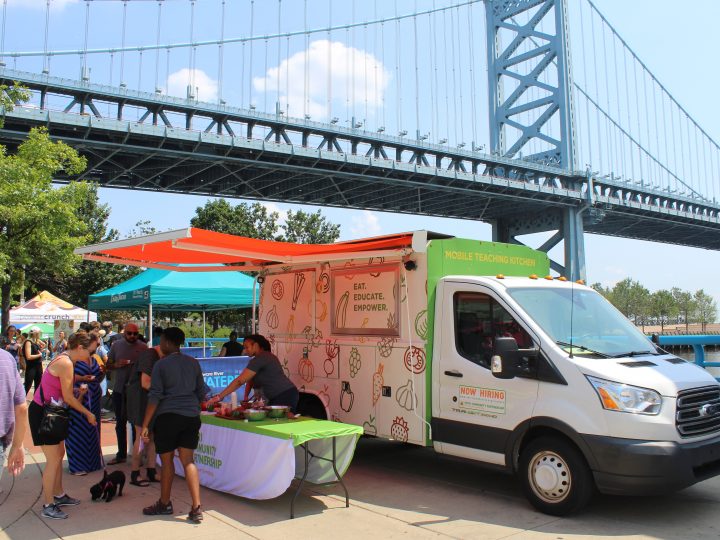 Request the Mobile Teaching Kitchen
Children, families, and community members are invited to cook alongside our educators, taste delicious recipes and learn fundamental cooking skills they can use to make nutritious dishes at home.
Follow the link below to bring the Mobile Teaching Kitchen to your community.
Request the Mobile Teaching Kitchen
Volunteering
Would you like to get involved? Volunteer!
Volunteers are needed to help support Mobile Teaching Kitchen visits across the region.
Become a Volunteer
Discover our other programs
@vetricommunity
Follow us on social media for recipes, resources and the latest VCP news!
Follow us on Instagram