Meet Mira!
Mira has been a volunteer with Vetri Community Partnership since the fall of 2019, volunteering with Vetri Cooking Lab and at times, the Mobile Teaching Kitchen. We chatted with Mira about what inspired her to start volunteering with VCP and some of her favorite things.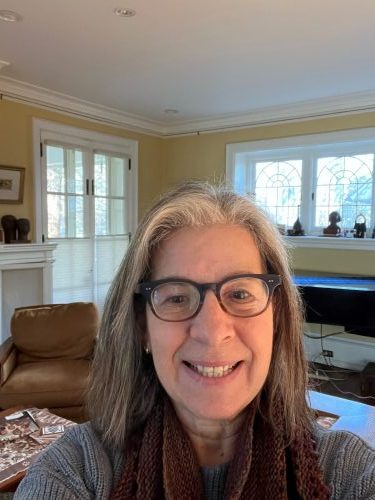 What interested you in volunteering with Vetri Community Partnership?
I've always been interested in food, kids, and cooking, so I felt like Vetri Community Partnership's programs aligned with those interests. I volunteer quite a bit, and it's important to me that I feel that my time is well spent! It definitely feels well spent when I'm with Vetri Community Partnership.
How did you learn to cook?
I come from a family who cooks and loves food! I'm one of five siblings, and when we were kids, our parents had us each prepare a family meal once a week. It wasn't fancy or anything, but I learned quite a bit from that experience.
As I got a bit older, I also worked in restaurants for about 10-12 years, both in the kitchen and front of house. In fact, me and my two sisters worked in the same restaurant for some time!
What is your favorite thing to cook at home?
I love cooking foods from around the Mediterranean—Spanish, Italian, Greek, and Middle Eastern cuisine are some of my favorites.
What is an interest you could go on and on about?
My kids!
If you were a vegetable, which vegetable would you be?
A butternut squash because it's sturdy and stable.