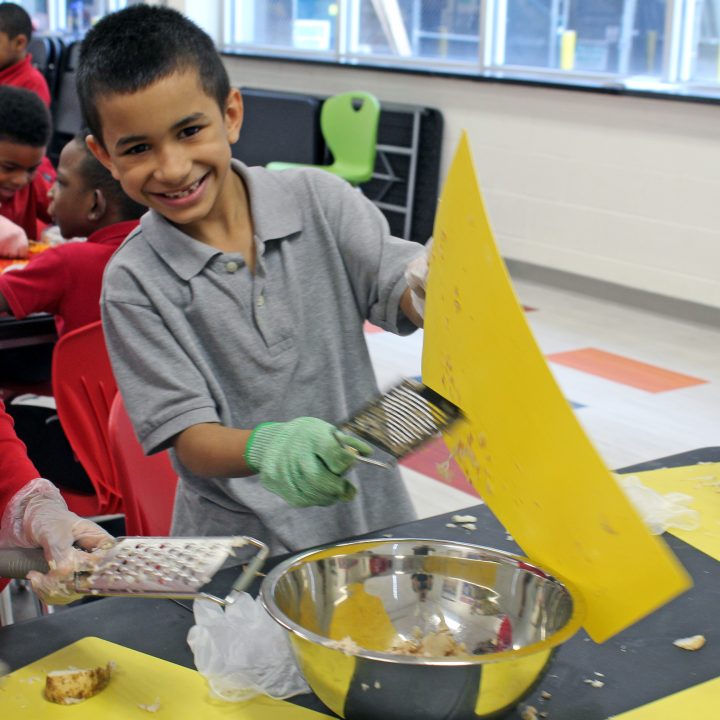 Our Mission
Vetri Community Partnership's mission is to nourish minds, bodies, and communities with nutrition education through cooking. We inspire people of all ages to develop the knowledge and confidence to make nutritious choices and build life skills for a healthier future. We are committed to providing approachable and accessible programs that foster a sense of belonging for members of our community.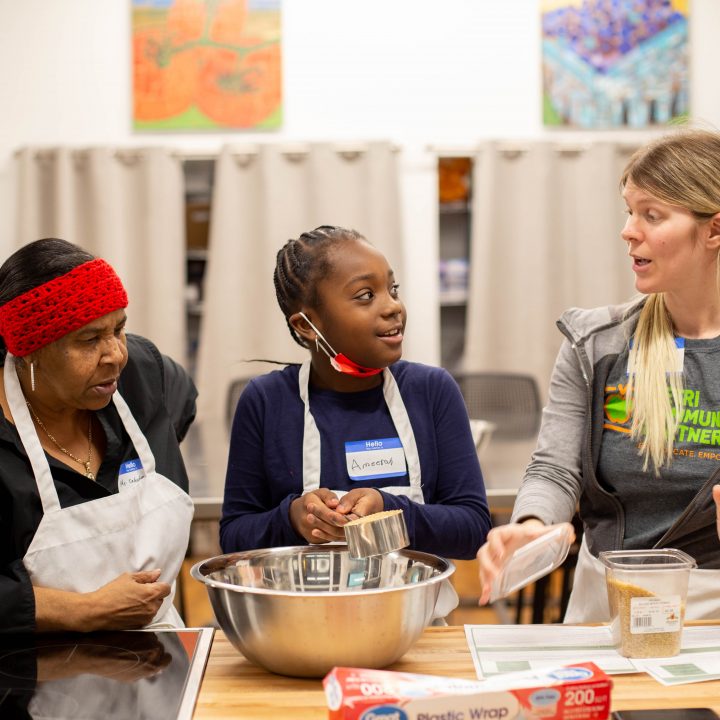 Our Vision
Vetri Community Partnership's vision is that cooking at home is celebrated as a source of joy and connection. Our goal is for everyone to have the awareness, curiosity, and motivation to add more fruits and vegetables to their plate.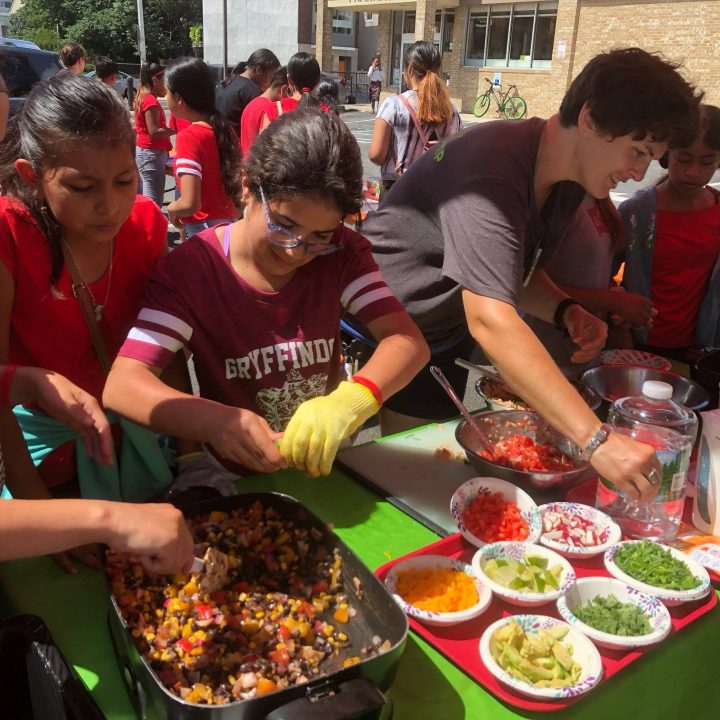 Our Food Philosophy
At Vetri Community Partnership, we find joy in preparing flavorful recipes that move nourishing foods like vegetables, fruits and whole grains to the center of the plate. Preparing food should make you feel good and eating it should make you feel even better.
We believe in "any vegetable, any way" because whether its fresh, canned or frozen, budget-conscious, longer-lasting choices often take priority.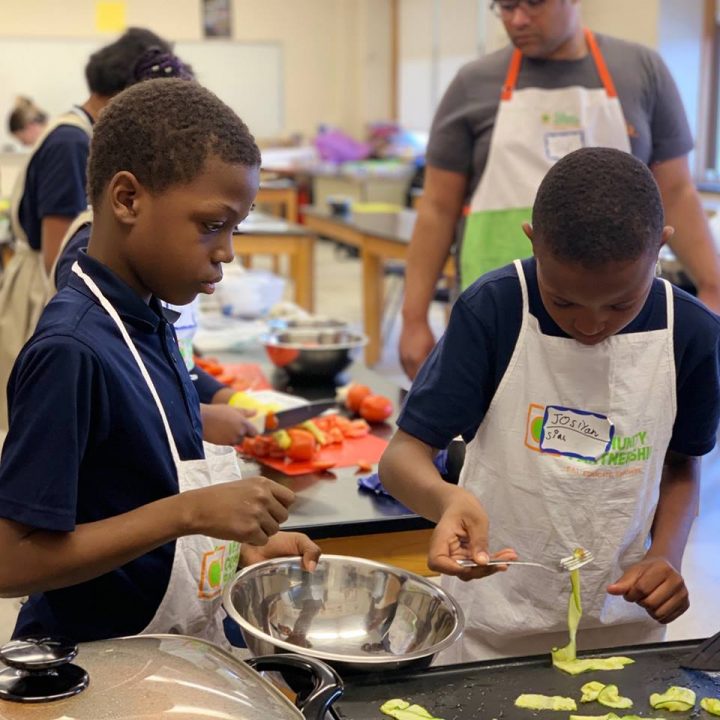 Our Educational Philosophy
Using the kitchen as a classroom, Vetri Community Partnership's programs build culinary skills, nutritional knowledge, and confidence through fun and engaging experiences.
Our programs nourish minds, bodies, and communities by encouraging curiosity and teamwork and fostering a communal respect for food and one another.
We aim to create a welcoming learning environment for people of all skill and knowledge levels. Experiential by design, all of our programs offer hands-on cooking and tasting opportunities.
By putting the tools in their hands, we give participants responsibility and encourage them to take ownership of the recipes at hand.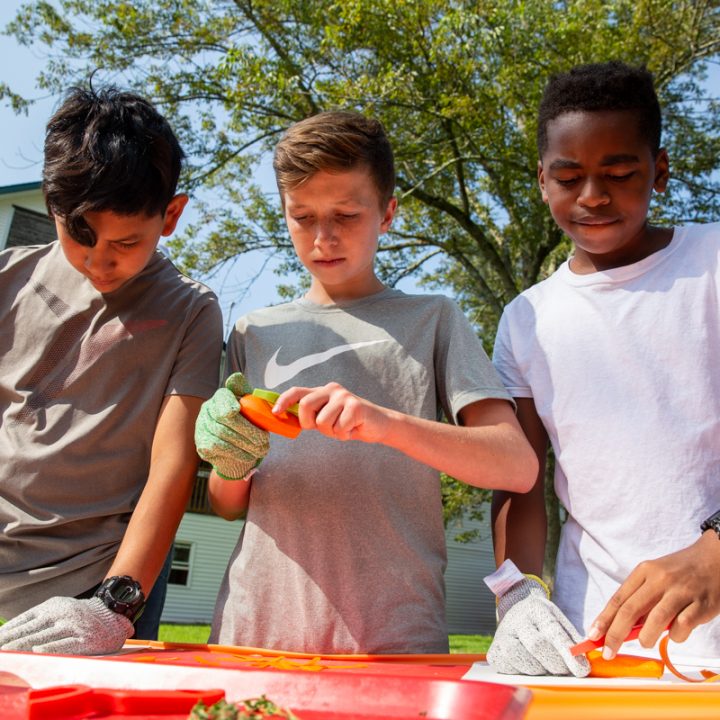 Our People-First Philosophy
We approach food and recipes with curiosity and seek to learn from others because we understand that food is deeply personal.
Food has the power to bring people together and we work to create recipes and environments for learning that are inclusive, diverse, and representative of our community.
Our History
In 2008, Chef Marc Vetri and business partner Jeff Benjamin created Vetri Community Partnership.
2008 - Marc Vetri & Jeff Benjamin formed the beginnings of Vetri Community Partnership
VCP started as Vetri Foundation for Children with the goal of raising money to support other youth-focused organizations. We co-hosted the Great Chefs Event for 13 years bringing the biggest culinary names together to support VCP and Alex's Lemonade Stand.
2010 - We served our first Eatiquette meals
The Eatiquette program served family-style meals in a summer camp setting. It was so well received that we decided to offer the program to schools in 2012. Between 2012 and 2016 we partnered with schools to serve fresh, nutritious lunches to students across Philadelphia & Montgomery counties.
2013 - We partnered with the Philadelphia Inquirer to run My Daughter's Kitchen
My Daughter's Kitchen was started by Maureen Fitzgerald, food editor of the Inquirer, as an after-school cooking club for 5th graders. VCP expanded the program to 35 sites and engaged volunteers to bring students into the kitchen and put out family meals on a budget.
2014 - We brought the kitchen to the students through Culinary Classroom
VCP educators brought small kitchen tools and fresh produce into classrooms, allowing students to get hands-on with simple recipes while learning quick lessons about nutrition. In 2017, we used the roots of Culinary Classroom to grow a new program - EAT360!
2015 - We changed our name!
Becoming Vetri Community Partnership solidified our identity as a community-serving organization and kick-started our mission to Eat, Educate, and Empower!
2016 - We launched two new programs
Vetri Cooking Lab educators led their first classes at 10 sites in the 2016 fall semester, while our first MTK truck began demonstrations and workshops the same October. Vetri Cooking Lab is now hosted in 40 sites each semester and still focuses on building kitchen confidence through hands-on cooking exposure to new foods and skills.
Mobile Teaching Kitchen has also grown - we've built a fleet of three trucks that host workshops, cooking demos and sampling events at farmers' markets, grocery stores, medical facilities and community events throughout the Philadelphia region.
2017 - We received funding through the USDA's SNAP-Ed program and became a local educational partner
EAT360 grew to become our signature in-school nutrition education program, gaining momentum by building on the original Culinary Classroom model. With the support of SNAP-Ed, the EAT360 program provides community wellness to 15 partner schools by leading youth and caregiver cooking classes and promoting healthy environments through physical activity, school garden initiatives, and more.
2018 - We held the first annual Eat to Empower fundraising event
Eat to Empower became VCP's signature annual event with our highly successful first event featuring nationally recognized chefs and the best local restaurants at a food festival and 8 private dinners.
2019 - We advanced into the clinical nutrition space
VCP's newest program, Culinary Medicine, began with a focus on nutrition as a preemptive healthcare strategy with educators leading hands-on cooking sessions for medical students, physicians and patients. The Culinary Medicine program has been promoted to patients by medical facilities and has even made its way into elective and required coursework for students and residents at prominent Philadelphia medical schools.
2020 - We moved online
Sparked by the COVID-19 stay-at-home orders, we worked to create new program models that incorporate online lessons and social media streams to promote virtual learning.
2022- We put down roots
In 2022 Vetri Community Partnership moved into a new community space in Philadelphia's Poplar neighborhood and with the plans to open our first Community Teaching Kitchen. Stay tuned for more to come!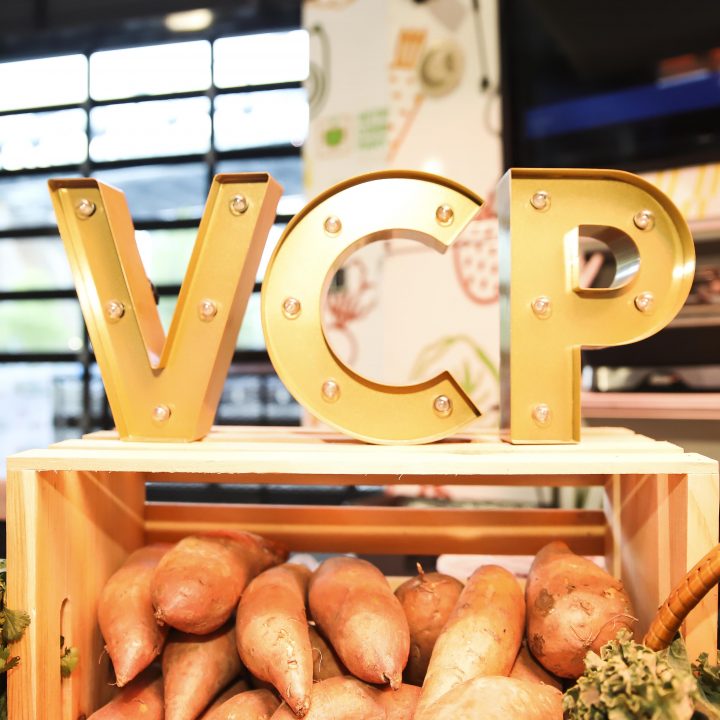 Our Team
We're a team of motivated individuals that share a passion for food and nutrition.
Meet Our Staff & Board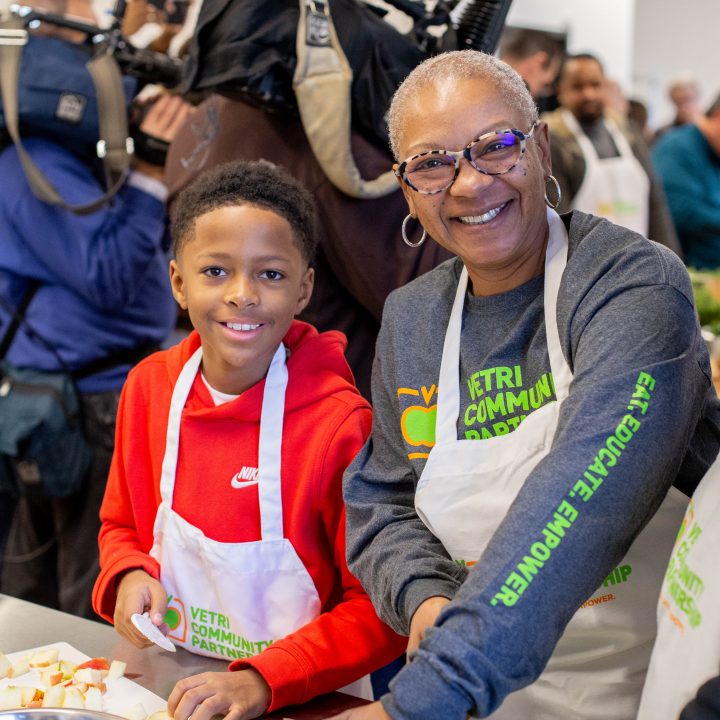 Careers & Internships
Join our team!
Have an interest in nutrition education and cooking? Vetri Community Partnership offers both full-time and part-time positions and internships.
See Our Opportunities
@vetricommunity
Follow us on social media for recipes, resources and the latest VCP news!
Follow us on Instagram